Instructors for The Wild Nature Project

Our instructors have spent many years attending trainings all around the country learning the art of mentoring humans into deep connection with nature, each other, and themselves. Instructors at WNP are skilled in getting kids inspired and excited to learn. Our strategies include the arts of storytelling, questioning, demonstration, challenging, listening, timing, and observing the individual and group energy/emotional states. We are constantly challenging ourselves to creatively come up with new games, activities, and ways of introducing lessons.

---
Kevin Glenn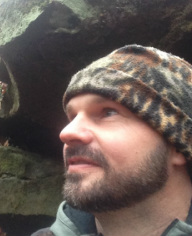 A naturalist since childhood Kevin has focused much of his time and attention since he was 19 toward the arts of tracking, survival, and mentoring. He has traveled to nearly every state in the continental U.S. and learned from some of the best teachers out there. Today, Kevin lives in his hometown of Bloomington, Indiana where he loves learning, spending time in nature, and teaching.
Education, Trainings, Experiences:
Completed the Anake Outdoor School with Wilderness Awareness School (9-month program)
Completed an Apprenticeship with Mark Morey of The Institute for Natural Learning (9-month program)
Instructor for "The Art of Mentoring"
Lead Instructor for wilderness Rites of Passage programs for teenagers for many years
Student at Tom Brown Jr.'s Tracking, Nature, and Wilderness Survival School
Completed Hawk Circle's Wilderness Instructor Training Program (8-week immersion program)
B.A. in the College of Arts and Sciences at Indiana University
Martial Arts Practitioner since 11 years old (Filipino Martial Arts, Tae Kwon Do, and Brazilian Jiu Jitsu)

Student of the Robbins-Madanes Training method of Strategic Intervention Coaching with Tony Robbins and Cloe Madanes
---
---
Monique Philpot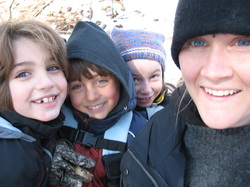 Growing up hiking in the Black Forest of Germany and fishing and camping in the Midwest fostered her deep appreciation for nature. Monique has a passion for creating nature-based community, rites of passage, and studies and teaches wild edible and medicinal plants. She also loves studying ancient dream practices, gardening, photographing nature, and playing in the woods.
Education, Trainings, and Experiences:
Lead Instructor for Wilderness Rite of Passage programs for teens with Mark Morey

Student at Tom Brown Jr.'s Tracking, Nature, and Wilderness Survival School

Instructor for "The Art of Mentoring"
Student of Susun Weed, 7Song, Kiva Rose, and more

Completed Dream Teacher Training Level 1 with Robert Moss
B.A. from Indiana University
Instructor and tutor for kids of all ages in reading, writing, math, science, and capoeira angola

E.F.T. practitioner
Certified Permaculturist

---