"Vulnerability is the birthplace of innovation, creativity and change."

-Brené Brown


It takes a village to raise a
capable person.
It's time to equip the Villagers.

Inner Tracking Courses



Inner tracking is when we turn our perception inward to track what is happening within us; our beliefs, motivations, strategies, and choices.

---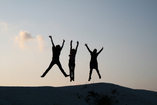 Inner-Tracking Class:
"the 6 Human Needs"
A 4-part class series

---
for ages 18 & up

Inner-Tracking is one of the "64 cultural points" of an intact
culture of connection
and an integral piece on building healthy, regenerative community. This class is going to be insightful and fun with presentations, activities as a group or partnership, and activities in nature too. Grow as a friend, a parent, a leader, and an organizer.
The class will be a nice and uplifting way to do some inner-work while also gaining insight and learning from the group. You will learn ways to reduce stress, be more present in life, and to connect with people and nature more easily.
Some of the key topics and concepts we'll explore include:
The 6 Human Needs (listed below)
Giving Feedback: awesome relationships require giving and receiving feedback, unfortunately most of us aren't good at it though

Meanings: it's not the events of our lives that shapes us, it's the meanings we attach to those events

Gratitude: explore this terrific practice that is vital to a happy and healthy life

Time in Nature: exercises for finding a stronger sense of peace, relaxation, presence, and even vitality

Applying all these topics towards your own life and growing immensely as an awesome human being!
Details:
We bumped back the start-up date by 2 weeks. The class now starts on September 24th.
A 4 class series on Wednesdays

6-8pm
Fall Schedule: September 24th, October 1st, 15th, & 22nd 2014
$80 per person ($30 deposit due upon registering, remaining $50 due at first class)
Register: by paying your deposit instantly online and then emailing registration@wildnatureproject.com with your name and phone number with "Inner-Tracking" in the subject line.
Class held in Bloomington, Indiana on the northside

---
What are the 6 Human Needs?
We will condense all human needs down into only 6 categories where they can be more easily looked at and understood. From here we can figure out how we meet those needs in positive (or high-quality) ways that are both good for us and others, and also how we have been meeting those needs in low-quality ways that can be harmful to ourselves and to others. The key here is to identify where we can make new decisions and transform our lives in incredible ways. If you're a human being, you will benefit from this series!

The 6 Human Needs (in short) are:
1. Certainty: to feel safe, comfortable, and know what is going on
2. Uncertainty/Variety: brings surprise and excitement
3. Significance: to feel needed and important
4. Connection/Love: to feel loved and give love
5. Growth
6. Contribution

Participants will develop a deep understanding of human needs psychology and will leave with many practices and routines for improving their relations and living with a stronger sense of community and fulfillment.
---
"Most people's lives are a direct reflection of the expectations of their peer group."
-Tony Robbins
For personal one-on-one coaching with Kevin email kevin@wildnatureproject.com or call 812-361-3471

---