Our Lineage

We aren't just making this stuff up and we didn't just read about it in books either! These are some of the elders, mentors, and teachers who have helped us grow into the people we are today. What we do in our programs is inspired by and guided by our lineage.

---

Ingwe
Born M. Norman Powell in 1914 of British ancestry, Ingwe (pronounced ing-way and meaning "the leopard") spent his childhood running barefoot through the plains of Kenya with the young warriors of the neighboring Akamba tribe. Adopted into their tribe, Ingwe learned how to live close to the Earth. He grew up tracking, hunting, and living an exciting life in the African wilderness. In his later years he left Africa and moved to the United States east coast. Through his stories and teachings Ingwe became the Grandfather and mentor to many young people. His inspiring wisdom has helped many on their life journeys.

After hearing so many stories and teachings that had come from Ingwe Kevin was able to spend one-on-one time with him before his passing in 2005. Some of the many teachings that Ingwe shared with us includes rites of passage for youth and how to mentor people in the art of tracking.
---

Gilbert Walkingbull
Born in the distant hills of South Dakota, Gilbert was the grandson of Moves Camp, a Sioux Sacred Man, and the great grandson of Sitting Bull. On his mother's side he was also related to Crazy Horse and Black Elk. Selected from a young age to help carry on the spiritual teachings of his people, Gilbert was raised largely by his grandparent's generation, and educated in the traditional healing ceremonies, songs and culture of the Lakota. He was kept out of government schools and did not even begin to learn about the ways of modern American society and the English language until he was 16 years old. Gilbert's knowledge of the traditional aspects of the Lakota was pure and true, and represented an unbroken cultural lineage possessed by very few others. Gilbert was the author of four definitive books on authentic traditional Lakota culture.

Kevin and Monique met with Gilbert on many occasions over the years and in 2007 spent 4 days at his home in South Dakota just 3 months before his passing.

---

Chief Jake Swamp
Chief Jake Swamp was a sub-chief of the Wolf Clan of the Iroquois Confederacy. We consider the Peacemaker Principles and Thanksgiving Address teachings of the Iroquois that Jake and his wife Judy have shared with us to be fundamental to both our teaching philosophy and the way we operate as an organization. Over the years, these teachings have helped us learn to reconnect people with each other as they reconnect with the natural world.
During his life, Jake traveled the world, met with world leaders and shared his people's messages of peace and community through the non-profit organization he founded,
The Tree of Peace Society.
---

Tom Brown Jr.
Tom Brown, Jr is America's most acclaimed outdoorsman, and a renowned tracker, teacher, and author. When Tom was only seven, Stalking Wolf (Grandfather), an Apache elder, shaman and scout, began coyote teaching Tom in the skills of tracking, wilderness survival, and awareness. After Stalking Wolf's final walk, Tom spent the next ten years wandering the wilderness throughout the America's with no manufactured tools-in most cases not even a knife-perfecting Grandfather's skills and teachings.

Kevin and Monique have each taken many classes with Tom since 1999.

---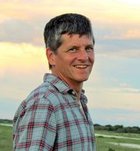 Jon Young
Jon Young grew up in Monmouth County, New Jersey, and was mentored from from the age of 10 as a naturalist, tracker, survivalist, and mentor in a native American tradition by the tracker and author Tom Brown, Jr. This mentoring forms the basis for Jon's work.

Inspired by his mentoring with Tom Brown, Jr., fueled by his studies in natural history and anthropology, and guided by the elder Ingwe, Jon has pioneered blending Native mentoring and cultural techniques from around the world with a broad array of tools for connecting with nature and developing refined and holistic tracking skills. Out of the Wilderness Awareness School, which was originally founded as a high school nature club and which helps people reconnect with their native environments, Jon developed a system that is now called "8 Shields Cultural Mentoring".

In 2000 Kevin attended a 9-month program overseen by Jon and both Kevin and Monique have since attended many trainings with Jon.

---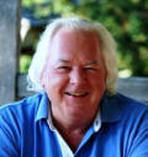 Robert Moss

Robert Moss describes himself as a dream teacher, on a path for which there has been no career track in our culture. He is the creator of Active Dreaming, an original synthesis of dreamwork and shamanism. Born in Australia, he survived three near-death experiences in childhood. He leads popular seminars all over the world, including a three-year training for teachers of Active Dreaming. A former lecturer in ancient history at the Australian National University, he is a best-selling novelist, journalist and independent scholar.

Monique has attended many workshops with Robert Moss including being personally invited by Moss to attend his Dream Teacher Training classes.

---