Moons of Autumn
Wild Medicinal and Edible Plants Series
with Grace MacNeil and Monique Philpot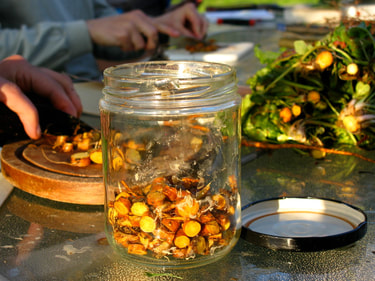 Grace and I are very excited to join forces to create a dynamic and engaging class for anyone interested in learning more about the plants, trees, and mushrooms around us!

We will make medicinal oils for salves, tinctures, medicinal vinegars, honeys, liniments and learn to cook delicious meals with plants from our local unique ecosystem! We will be immersing ourselves in nature and gathering plants from the landscape in each class, so come prepared to get your hands dirty! Together we will fill our cabinets with effective natural medicines you will know how and when to use on yourself or others. We will personalize the class based on your skill level, so come whether you are a beginner or advanced student. This class is open to anyone ages 16 and up.

This is a 3 month class series, you must register for the entire series together.

Moons of Autumn Class Series

Dates: September 24th, 10-5pm
October 29th, 10-5pm
November 19th, 10-5pm

Cost: $180-$220 sliding scale

Gear List: bring a sack lunch, water, and snacks!

Location: All classes will be held in Monroe County, IN
---
---
"Monday Medicinals": Weekly Wild Medicinal and Edible Plants Class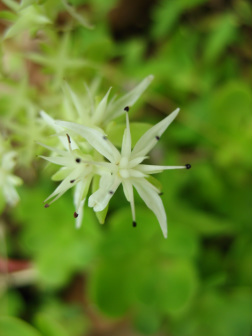 If you are interested in learning about edible or medicinal plants in a deep and profound way, this is the class for you! Each week we delve into a different plant, following the seasons, practicing the core routines of learning plants more fully, and learn about the world around us and how it can help us when we need it.
You will be able to identify, collect, and properly prepare a different plant each week.
This is not a plant walk where I will point out dozens of plants in one day and list their properties! This is a class where you will develop a deep and memorable understanding of one plant each time. I will personalize the class based on your skill level, so come whether you are a beginner or advanced student. Come prepared to get your hands dirty!
We will make medicinal oils for salves, tinctures, medicinal vinegars, honeys, wines, and learn to cook with plants from our local unique ecosystem!
Who: For ages 16 & up
When: closed
Location: Various places in Bloomington, IN; register for the class to get emails about where class will be held each week. Where we go depends on the particular weather for the week of that season, what plant is at its peak or optimal state for gathering, and which location has a plentiful amount of that plant.
Class Fee: $10-20 per class, sliding scale
(you pay what you feel you can afford within that range)
Register for the class by emailing monique@wildnatureproject.com
---