Camp Nighthawk

Connect to Nature, Build a Village, Run Wild
This camp is not running in 2017. Instead, look up the Kingfisher Canoeing Adventure Camp or Wilderness Rite of Passage Camp.
Camp Nighthawk is an incredible 2-week overnight adventure for teens ages 12-17. Live, Learn, and Play in the woods while learning the skills to survive, thrive, and be a forest ninja!

What is camp Nighthawk like? Start by viewing these photos below.
Experience...
Campfires every evening
Wilderness Survival Skills
A Variety of Fire-making Methods
Crafts (i.e. baskets, containers, primitive pottery, moccasins)
Sleeping in Natural Shelters
Night Games
Building your knowledge and experience of wilderness living skills
Eating Wild Edible Plants
Wandering and Navigation Skills (by day and night)
Martial Arts for Self-Defense
Camouflage and The Art of Stealth

Camp life is guided by the mentoring team through inspirational stories, songs, and adventures that sharpen our awareness, enhance our senses, and build incredible physical fitness and flow. There is a focus on teamwork, communication, problem-solving, and individual creativity and thus the teens take an active role in making decisions for the group and distilling the deeper lessons hidden within the challenges.
Intentional side effects of attending this camp include: self-confidence, greater situational awareness, desire to be helpful, playfulness, feeling gratitude, inner calmness, deeper respect of self, others, and nature. Life skills that will carry them beyond the camp experience and into a thriving future.
---
The Mentoring Team: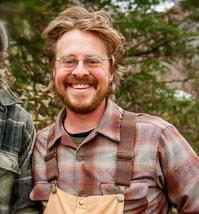 Clint Corley,
Founder and Executive Director of Forest Floor Wilderness Programs in Asheville, North Carolina

Clint is a Certified Wilderness Guide through Teaching Drum Outdoor School in Wisconsin. He serves as Coordinator of the Earthskills Rendezvous, a primitive skills event held in N. Georgia twice a year. He has worked extensively with children as a lead instructor at both the Living Earth School and The Institute for Wild Intelligence. Clint is a certified Wilderness First Responder, the industry standard for handling medical emergencies in a wilderness setting.
---
---
Camp Nighthawk:
Sunday July 16th (2-3pm arrival) to Sunday July 30th (ends at noon), 2016
$1,400
($200 deposit with remaining balance due by July 1st)
*some working families are able to write-off this fee on their taxes (as child care)! Check with a CPA to see if you qualify.
Partial scholarships are available! Email registration@wildnatureproject.com for options.


4 Ways to Save $$$:
1) Sign up by February 28th, 2017 and save $100 plus get a FREE 4" Mora Knife!!!
2) Refer a friend and save $50 off the cost of camp (up to 2 friends)
3) Sibling Discount: $100 off for additional members of the same family
4) We have some partial scholarships available for those in need (inquire at registration@wildnatureproject.com)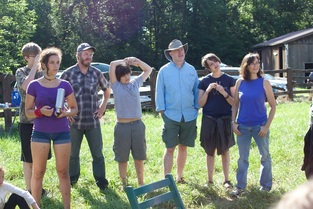 Family Camp
On the last weekend of camp (July 28th-30th) we invite the families to join us for an overnight family camp experience. This is a great way to see what your teen has been up to and to participate in camp activities for yourself. It is an important part of the transition back into home-life after this 2 week immersion.

$30 for the first family member and $20 each additional family member (ages 6 & under are free).

Family Camp arrival begins at 4pm on Friday and Camp ends at noon on Sunday.

---
| | |
| --- | --- |
| Pay your deposit instantly online or hand us a check next time you see us. | |
---