One-on-One Mentoring for Youth and Adults

Long ago, before there were schools, information and knowledge was passed down entirely through mentoring. Today, mentoring exists to share information and skills that are best learned in a small group or one-on-one with you and your mentor. This type of relationship allows for a personalized experience that meets your needs, your learning style, and your goals.
Do you have goals?
Are you trying to create something for yourself, your family, or your community?
Do you want your kids to grow up with nature intelligence and emotional intelligence?
Mentoring can help you get to where you want to be!

The Wild Nature Project offers mentoring for youth and adults; for individuals, families, or groups in the following categories:
The Art of Community: creating & strengthening resilience through our relations
Nature-Connection: wildlife tracking, survival skills, naturalist training, bird language
People-Connection: the art of mentoring, creating healthy relationships, and building community
Personal Results: breaking through fear, anger, anxiety, and depression to discover your gifts and strengths and the life you were born to live

Mentoring can take place in person, over the phone, or through Google+ Hangouts or Skype. Certain topics are best explored in person while a lot of goals can actually be achieved through distance mentoring.

Contact us today to discuss your particular needs and situation.
Kevin: 812-361-3471 kevin@wildnatureproject.com
Monique: 812-219-7901 monique@wildnatureproject.com

---
---
Kevin Glenn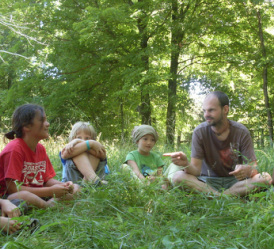 In 2001 Kevin completed the 9-month experience of the
Anake Outdoor School
with Wilderness Awareness School in Duvall, WA. He then moved to Vermont to begin a 9-month apprenticeship (that actually has continued to this day) with Mark Morey of
The Institute for Natural Learning
. During this time, Kevin attended 7 Art of Mentoring workshops as a student and then as a facilitator.
In September of 2012, Kevin began a 15-month guided journey into the world of Strategic Coaching; understanding why we do what we do and how to overcome the blocks to get to the life we are here to live.
Today, Kevin
runs successful nature programs for youth in Bloomington, Indiana and mentors kids one-on-one in his free time.
---
Monique Philpot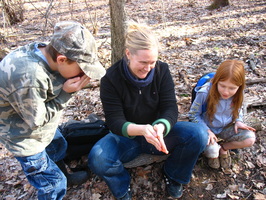 ---